As you prepare to chair and moderate one or more of the sessions at IJCB 2021, we would like to share some key information to help you be ready for interacting with the presenters and other attendees.
All Live Stream presentations will happen via Zoom Meeting.
Please look at the agenda in WHOVA to know the session you are scheduled to chair.
On the day of your session, please click on the Join the live stream link found by navigating to your session (see below for example).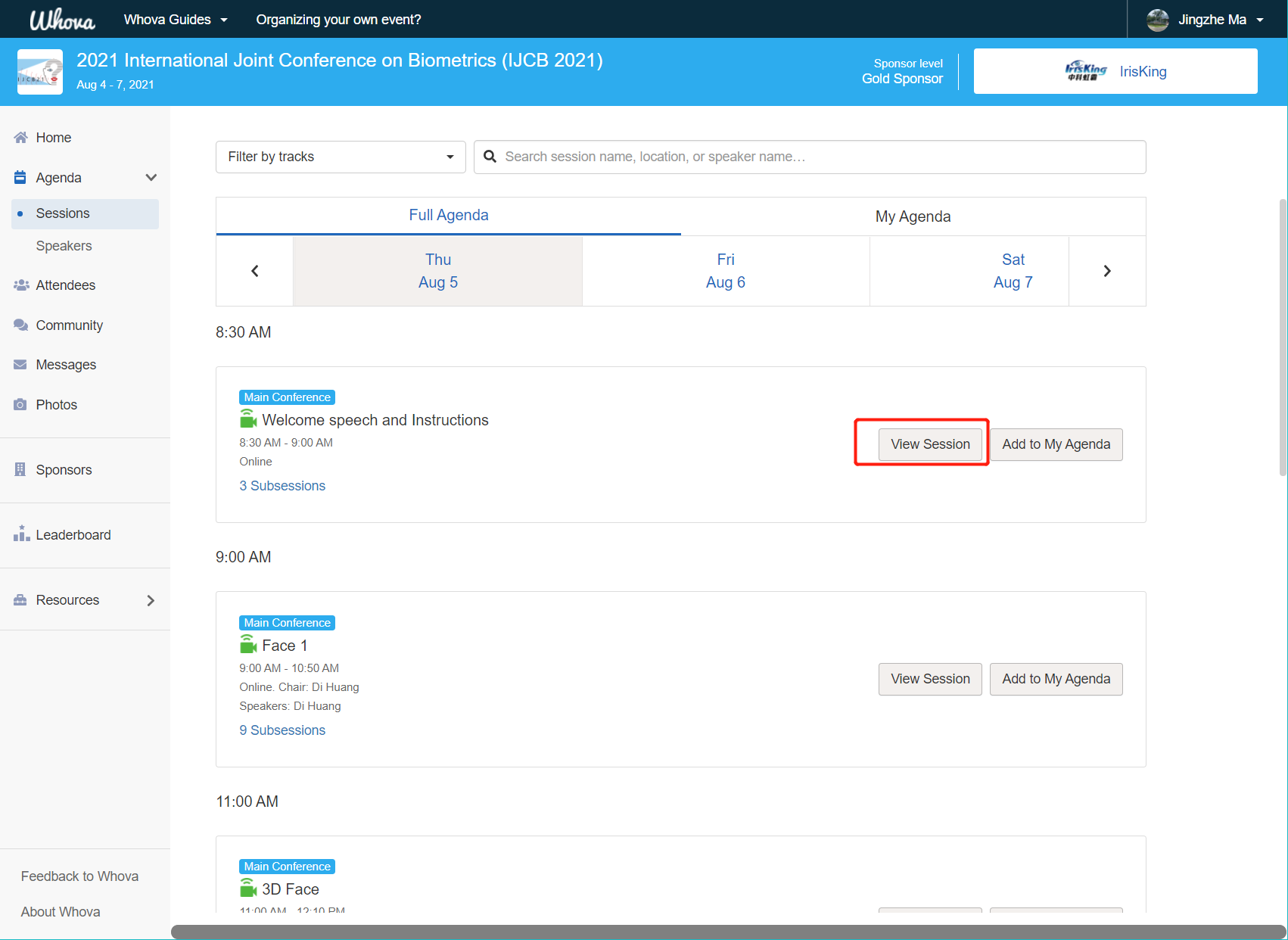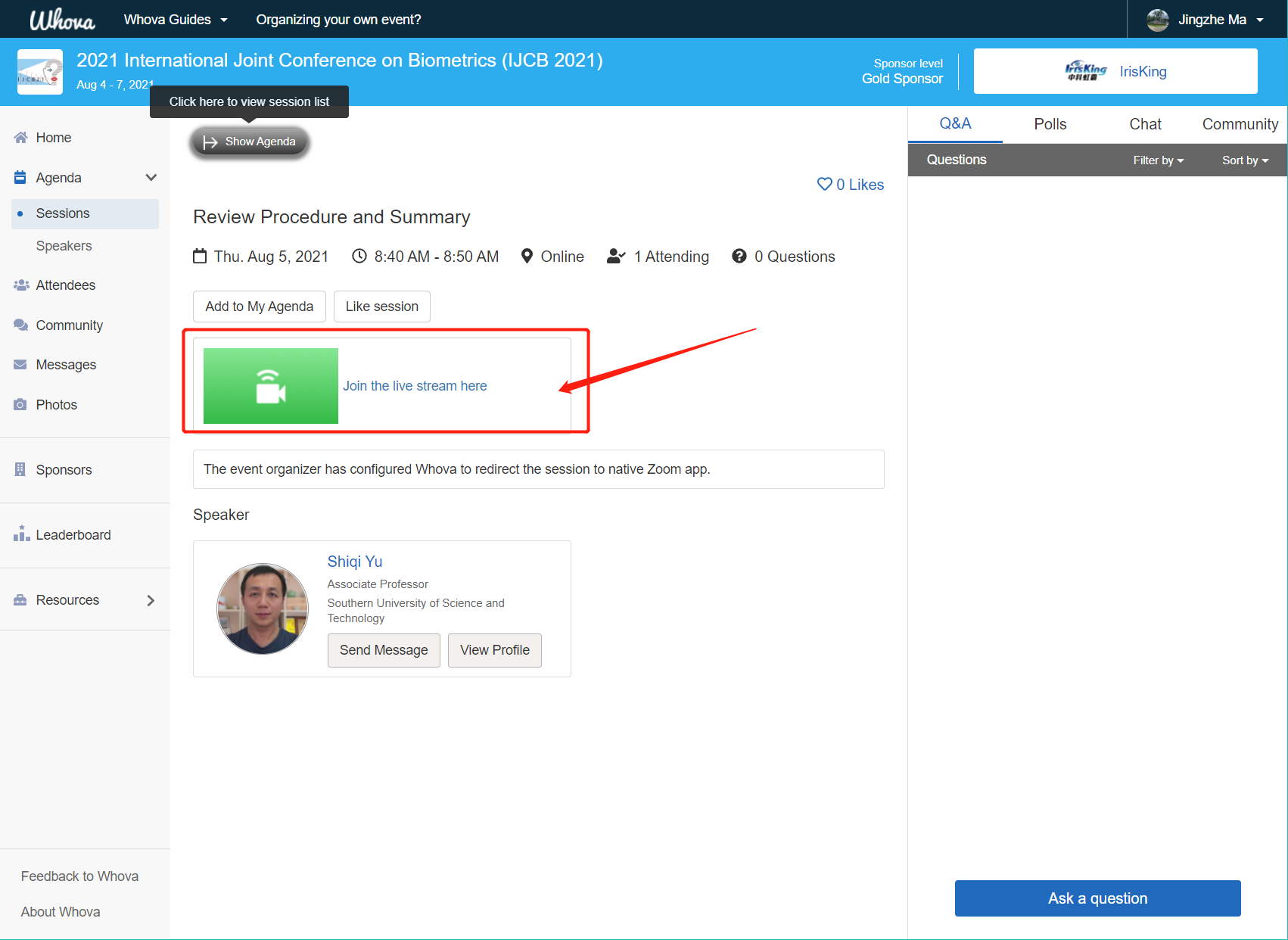 Once you click on the Join the live stream link, this will open a Zoom client. We highly recommend that you install a Zoom client for your local machine. Please make sure to have any material you plan to share with the attendees on your local machine. For any Session you are chairing, the teaser video for each paper in that session will be made available to you prior to your session.
You can play the highlight video by sharing the video using the Share Screen feature of Zoom, as shown in example below.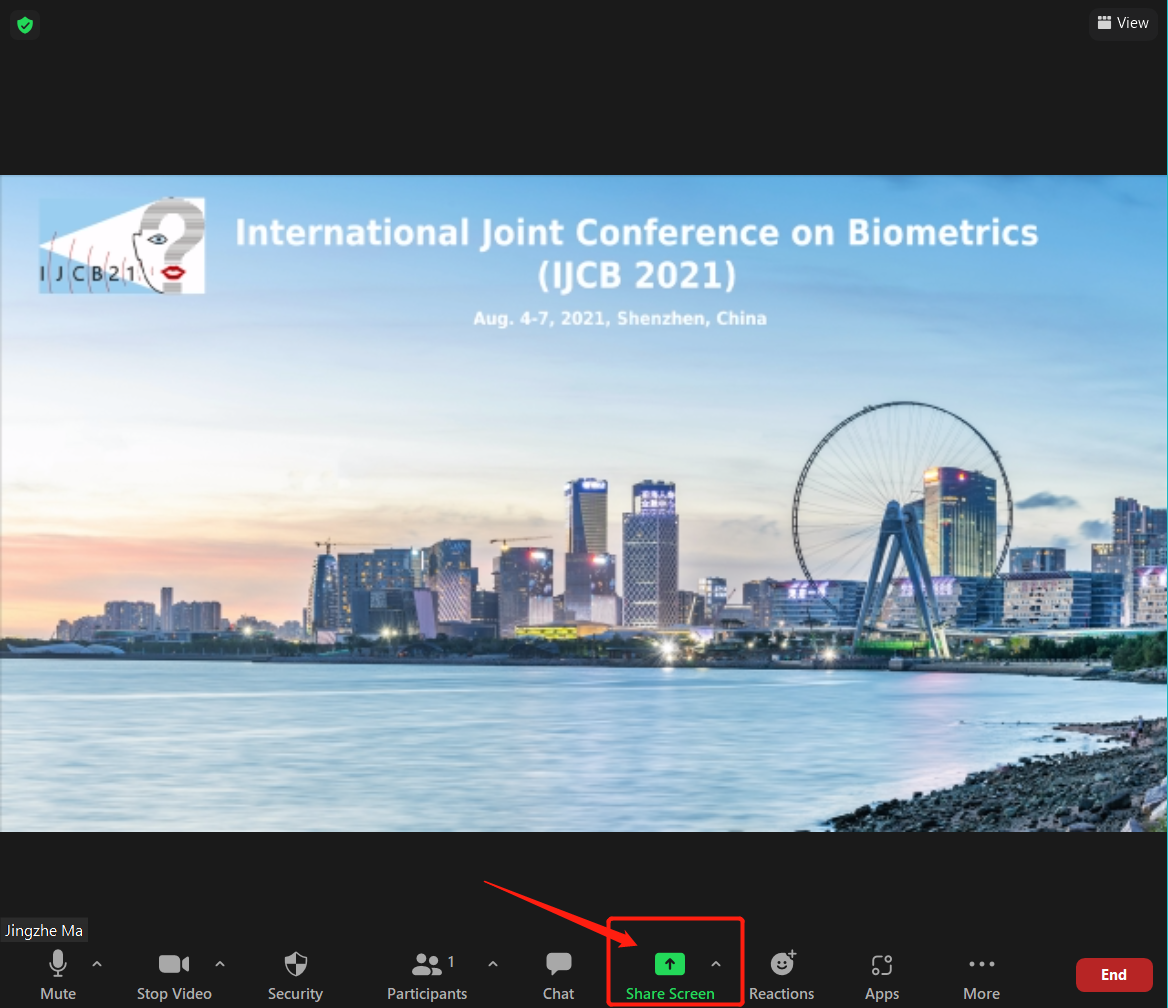 Please make sure that you have opened each video to be played prior to initiating the Share Screen.
Select the video to play and make sure to click the Share computer sound checkbox so the audio can be heard by attendees (as seen below)
Once you finish playing the teaser video, you can engage the authors and attendees for Q&A.
Some attendees may have already had a chance to see the video presentations made available by the authors and have posted questions for you in the Session Q&A.
You can also access the Question posted by attendees from the same page where you clicked the Join Live Stream link (see below).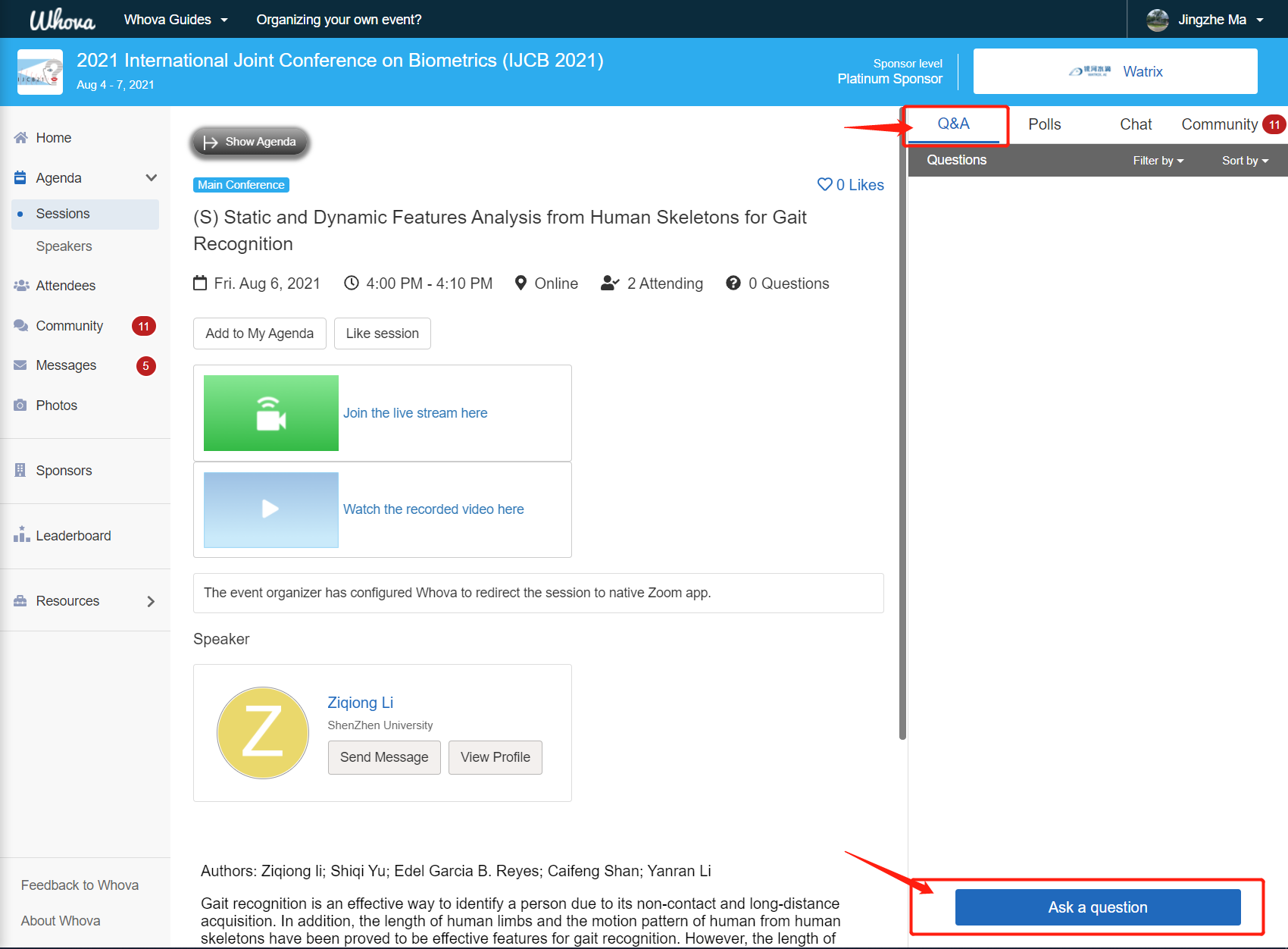 Please join the meeting at least 10 minutes prior to the start of the session you are chairing.
On joining the meeting, you will see the host listed with the username starting with "IJCB". Please let the host know that you will be serve as Chair and at that time, you will be assigned as the host of the meeting.
Please ensure that author(s) of each paper to be presented has joined the meeting.
All attendees will be muted as they join the meeting. We recommend that you use the chat to moderate the conversation in the event of multiple attendees.